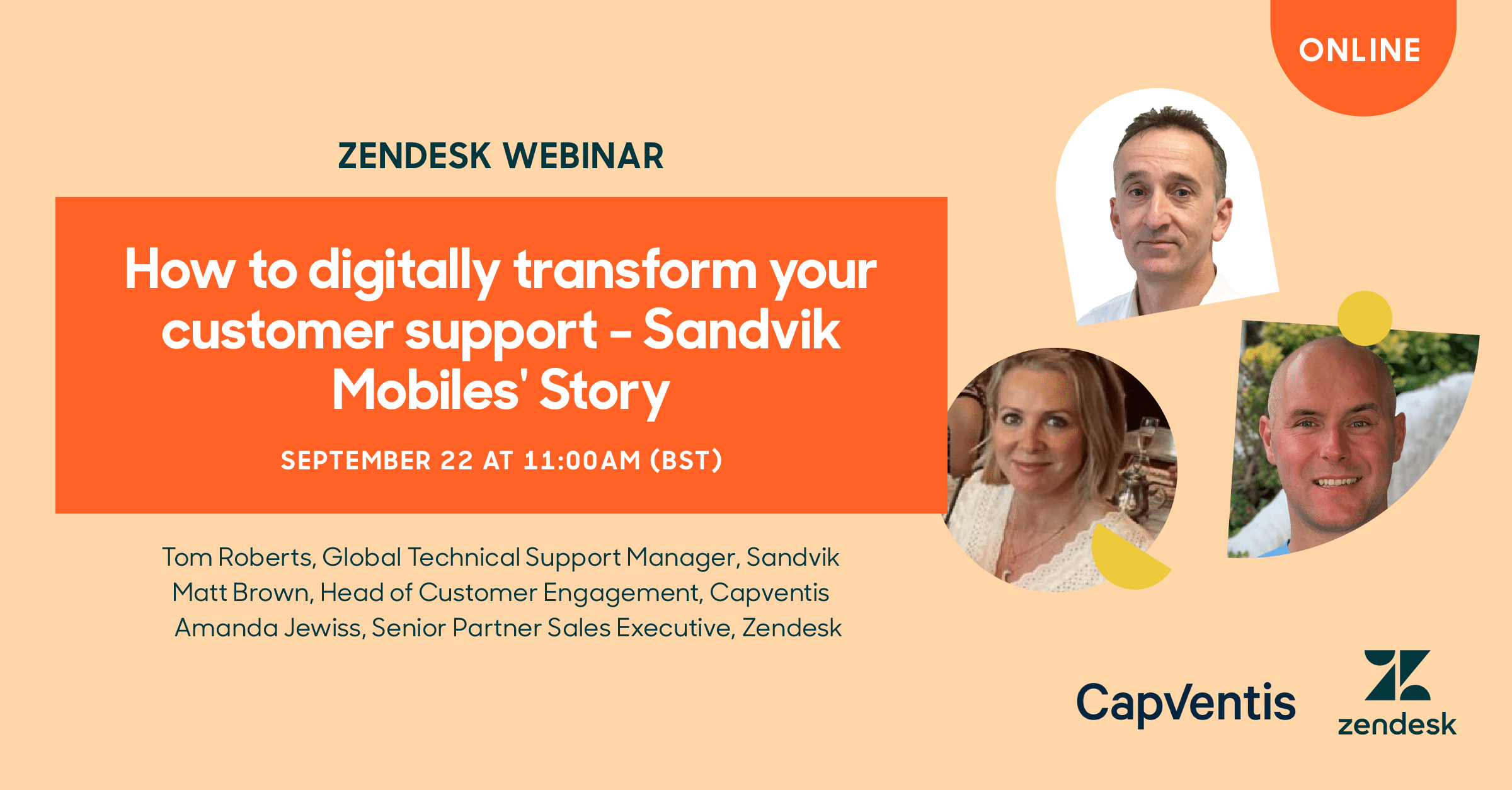 On September 22nd, we had our first joint webinar with Zendesk on how to digitally transform a customer support team. Our customer Sandvik Mobiles joined us to share how the digital transformation went for their global Customer Support teams.
During this webinar, Matt Brown, Head of Customer Engagement at Capventis shared his advice on how to succeed in a digital transformation. The main benefits of this process include:
– Make huge efficiency savings
– Improve agent and customer satisfaction
– Centralise requests from multiple communication channels
– Be flexible and scalable to meet changing business needs
– Use reporting insights to continually improve
Our customer Sandvik Mobiles shared with us its journey, how they embarked on digital transformation, implementing Zendesk globally to achieve the previously mentioned points. Sandvik Mobiles also discussed the future of proactive tickets as well as how they will use augmented reality to solve user issues.