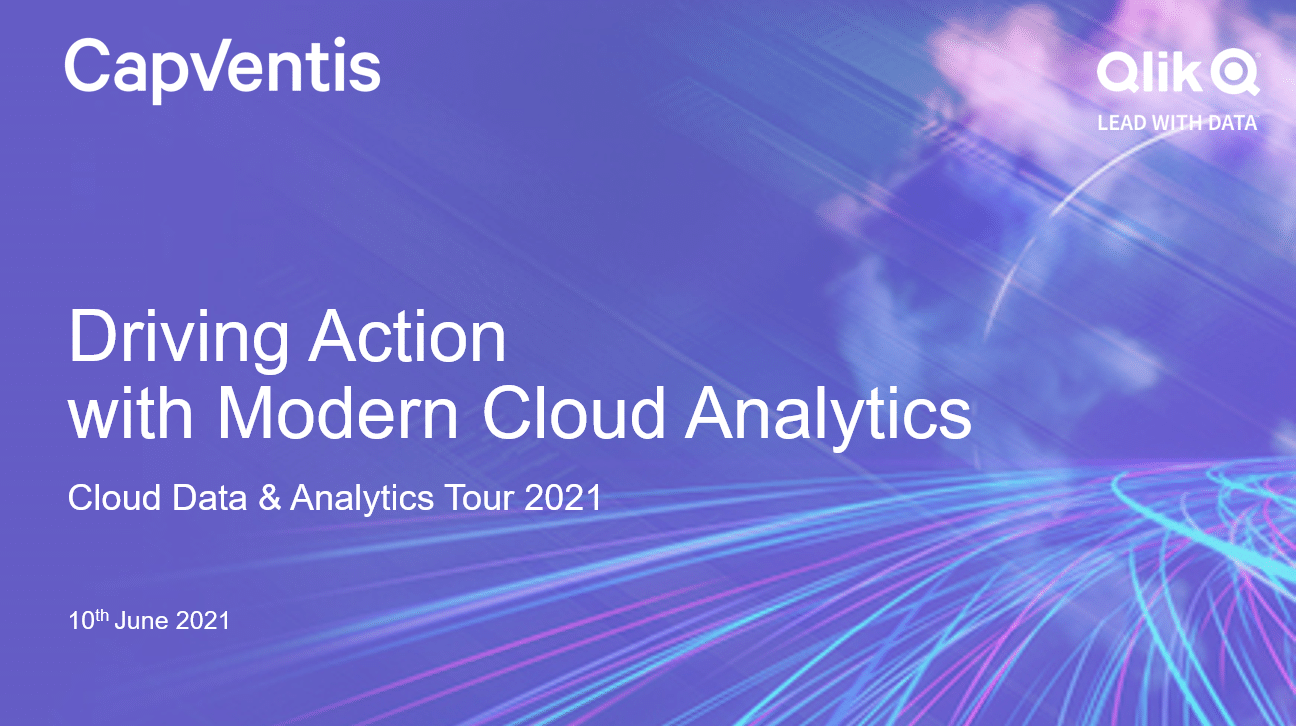 On-Demand Webinar
Cloud Data and Analytics Tour 2021
Capventis hosted the Qlik Cloud Data & Analytics Tour. If you missed the event, you can now watch the replay.
Event Agenda includes: 
The latest trends in modern data analytics, demonstrating an array of real use cases and showing you how to drive deep insights with action from your data.
The power of Qlik's Cloud-first environment, enabling you to rapidly deliver value from being data-driven.
Smart Dublin's interview, who rapidly achieved meaningful insights during Covid-19 using Qlik Sense SaaS.